Maya America is an open access journal that publishes in English and Spanish. The journal takes it name from the Maya homelands and the Maya Diaspora, although we welcome other essays on the Americas. Maya America publishes academic papers, personal reflections, research reports, and creative works such as literature and poetry.
Maya America is indexed in the Directory of Open Access Journals.
Current Issue: Volume 4, Issue 1 (2022) Between Two Worlds
Maya America presents Between Two Worlds as a single full issue, which best achieves the goals of the editors to provide a cohesive work on the experiences and perspectives of adoptees who were taken from Guatemala. The finished product includes reflections, conversations, conference presentations, virtual panels, videos, creative works, novel excerpts, and university coursework, thus providing an individual and collective outlook. Essays were chosen and carefully arranged to produce a combined message. Between Two Worlds is offered to the reader as a stand-alone primary document to further an understanding of the life experiences of Guatemalan adoptees and to encourage the inclusion of irregular adoption as part of the Maya diaspora and as an integral part of the migration of peoples from Central America.
Full Issue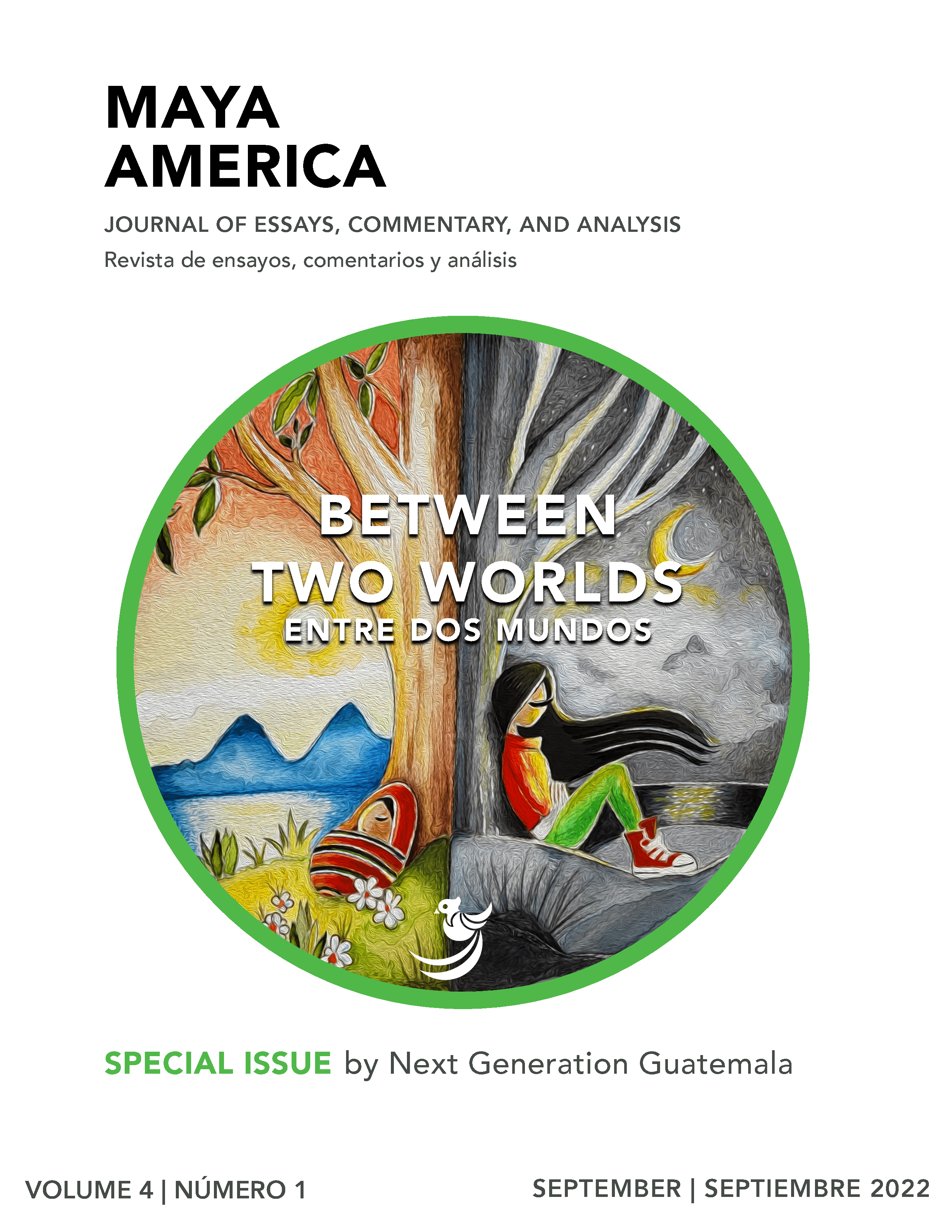 Authors and Editors
Authors

Next Generation Guatemala

Guest Editors

Carly Tagen-Dye
Gemma Givens