The Crambo
noun
1. A game in which a player gives a word or line of verse to which each of the other players must find a rhyme
2. A literary journal for graduate students
The Crambo is a graduate-student run publication at Kennesaw State University in Georgia. We publish graduate students' works in fiction, creative nonfiction, poetry, plays, screenplays, short graphic fiction, cartoons, and visual art. Currently enrolled graduate students from any university are encouraged to submit original and unpublished work.
The journal will accept submissions until November 7, 2018. Our staff carefully reviews submitted work with the final decision made by the editors. Issue 2 will be published Spring 2019.
Note: The Crambo is unique in that it is produced and features work exclusively by graduate students. Because of this, The Crambo can only accept submissions from email addresses affiliated with a university. The institutional email is how we help ensure this standard is kept.
Current Volume: Volume 1 (2018)
Full Issue
Poetry
Fiction
Creative Non-fiction
Essay
Photo Essays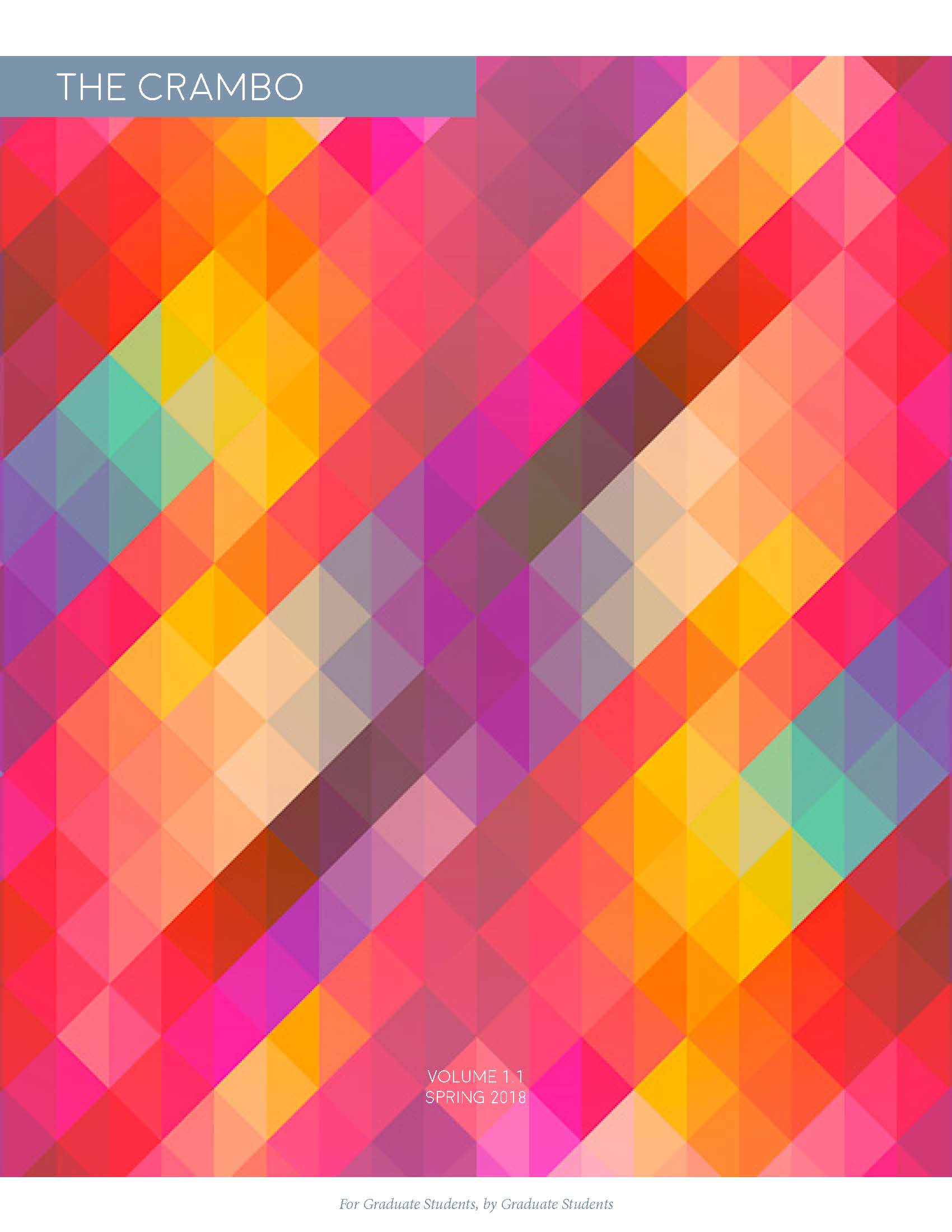 Editors for Volume 1
Faculty Advisor

JoAnn LoVerde-Dropp

Editors-in-Chief

Ashley Crisler
Roger Poole, Jr.

Department Editors

Rebecca Connelly
Ella Greer
Maryann Lozano
Stephanie Merriagan
Shannan Rivera

Design Editors

Pearlie Harris
Charity Lewis
Zachary Zoeller

Marketing Editors

Brigitte Espinet
Jennifer Jackson

Production Editors

Hannah Lozano
Alexis Olszewski

Copy Editor Consultant

Brenda Wilson

Executive Board

Raymond Atkins
JoAnn LoVerde-Dropp
Addae Moon
Aajay Murphy
Christina West
Crystal Wilkinson