Amy Buddie is an Associate Professor Psychology and CETL Faculty Fellow for Advancing Undergraduate Research for Kennesaw State University. Dr. Buddie's research examines the role of alcohol in sexual aggression/risky sexual behavior, attitudes about rape, and consenting to unwanted sex. In addition, she conducts research on attitude change in social psychology classes and gender-themed learning communities. As the CETL Faculty Fellow for Advancing Undergraduate Research, she also investigates faculty and student perceptions of undergraduate research. She earned her MA in 1998 and her PhD in 2001 in Social Psychology from Miami University in Oxford, Ohio. She completed two years of postdoctoral training at the Research Institute on Addictions at the University of Buffalo before joining the faculty at KSU in 2003.
Laura Burtle is currently the Associate University Librarian for Special Collections and Technology Services at Georgia State University Library. In her time at GSU she has also worked with public services, repository services, and technical services. Through work on numerous university committees she became interested in undergraduate research, served on the planning committee for the GSU Undergraduate Research Conference, and launched the library's Undergraduate Library Research Awards in 2008. She is the editor and creator of the Colonial Academic Alliance Undergraduate Research Journal, hosted on the GSU Digital Commons platform.
Stephanie Davis-Kahl provides leadership for the development, design, deployment and support of scholarly communication programs and projects at Illinois Wesleyan. She works with various campus offices to collect and disseminate formal and informal student and faculty publications including using the Digital Commons @ IWU, the University's IR, as a peer-review publishing platform.
John Davison is the Assistant Director of Library Systems, DRC Development, for the Ohio Library and Information Network (OhioLINK), a consortium of 88 Ohio college and university libraries, and the State Library of Ohio. Previously he was the Lead Engineer for Media Services Advanced Technology at AOL TimeWarner and Lead Engineer for Media Solutions and Advanced Technology at CompuServe. He holds degrees from Kent State University, The George Washington University, and The Ohio State University.
Marlee Givens began working at the Georgia Tech Library in February 2010 as the manager for the GALILEO Knowledge Repository (GKR) project. The project involves several partners throughout Georgia working together to build a statewide digital repository of scholarly materials. As the GKR Manager, Givens guides the daily operations of the project and the overall development of the GKR as a service in Georgia. She is currently overseeing the promotion and outreach activities of the four universities that will have new institutional repositories established and hosted at Georgia Tech. In addition to training and advising them on metadata standards and copyright issues, Givens is helping these institutions identify and create digital content.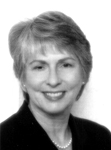 Nancy Hensel is the National Executive Officer of the Council on Undergraduate Research. Prior to that, she was the sixth president of the University of Maine at Presque Isle. She served in that role from 1999 until 2004. During her presidency, the University of Maine at Presque Isle adopted a theme of adventurous learning which encompassed intellectual, cultural, and outdoor adventures. She strongly advocated for the inclusion of undergraduate research in the curriculum and under her leadership the University Day undergraduate research symposium was begun. Previously she served as Provost and Vice President for Academic Affairs at the University of Maine at Farmington where she also served as Dean of the College of Education. Before moving to Maine in 1992, she was Department Chair and Professor of Education at the University of Redlands in Redlands, California. She holds a doctorate degree in early childhood education from the University of Georgia, masters' degrees in theater and early childhood education from San Francisco State University and a bachelor of arts degree in theater also from San Francisco State.
Geri Ingram, MLIS, serves as Manager,Customer Services for OCLC's Digital Collection Services division. Before joining DiMeMa, Inc. in 2005, Geri consulted for libraries, museums and archives on all aspects of digital library building, and on the implementation of CONTENTdm in particular. She facilitated strategic planning for information technology and digital library programs in her roles as manager and administrator at three major universities; the University of California, the University of Washington and Texas A&M University. As Associate Director for Resources and Collection Management Services and Digital Initiatives Coordinator, she helped to develop the first Digital Initiatives Program at the University of Washington, 1996-2000. During that time, she collaborated with the Center for Information Systems Optimization (CISO)lab on their development of CONTENT (now CONTENTdm) digital collection management software.
Christopher Reaves is the director of undergraduate research and student innovation for the Georgia Institute of Technology. A specialist in community and local economic development, public policy and program evaluation, Dr. Reaves' research has covered topics as diverse as public transit compliance of disability standards, effectiveness of domestic violence prevention initiatives, educational delivery systems and economic development programs. For the last fourteen years, he has been actively engaged in environmental and sustainable development research and practice, specifically assisting local governments in developing their capacity to redevelop contaminated properties. Dr. Reaves' professional interests include student research/innovation/creative activities, program evaluation, public policy in sustainable development and urban planning, among others.
Robert Simon is an Assistant Professor of Spanish in the Department of Foreign Languages. He has taught courses on Spanish Language and Hispanic Cultures, Iberian Peninsular Literatures and Cultures, Commercial Spanish, Spanish for Criminal Justice Majors, Intermediate Portuguese Language and Lusophone Cultures, among others. He is the examiner for the Critical Languages program in Portuguese Language and Lusophone Cultures. Dr. Simon is also the Editor-in-Chief of The Kennesaw Tower, the Undergraduate Foreign Language Research Journal at Kennesaw State University; and Webmaster of Poetry in the Department of Foreign Languages.
Tim Tamminga has been almost entirely focused on information technologies for higher education. He has been Vice President of Global Sales with Berkeley Electronic Press (bepress) since early 2007. Prior to bepress, he worked at Endeavor Information Systems as Director of Business Development where he was involved with a project to create a large scale digital preservation platform and services for national libraries, research and government organizations concerned with long term archiving of digital materials. Other positions include such companies as Ovid, NOTIS and Geac. He has a Master's in Library and Information Science from the University of Toronto and a Master's in Environmental Studies from York University, also in Toronto.